Monday, July 25, 2011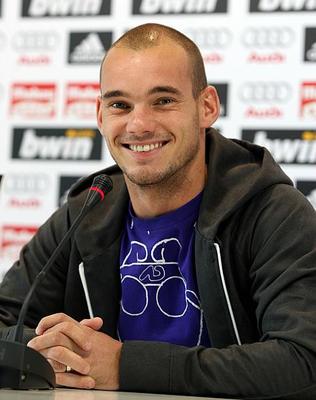 Wesley Sneijder
(born 9 June 1984) is a Dutch footballer playing as an attacking midfielder for Italian club Internazionale since 2009. He was named UEFA midfielder of the season as well as one of the three best midfielders in the world for 2010 by FIFA.
Sneijder married Ramona Streekstra on 18 June 2005. They have one son, Jessey, born 4 September 2006, to whom he dedicated a tattoo on his left arm. The couple divorced on 21 January 2009.
In August 2009 he began dating Dutch actress and presenter Yolanthe Cabau van Kasbergen. They became engaged in December 2009 and married on 17 July 2010. By her inspiration and team-mate Javier Zanetti, Sneijder became Catholic and was baptized in Milan.
0 Comments: